We're celebrating Black History Month here in the New Smyrna Beach area by featuring three places you can visit that highlight African-American trailblazers in our community. February is a great opportunity to get out and learn more about the history of our area from the voices of those who have been traditionally underrepresented.

Of course, you could visit many other places to celebrate Black History Month—like Mary McLeod Bethune Beach Park—so don't stop with these three. Instead, use them as a springboard to go and visit other sites that honor Black trailblazers.
1. Mary S. Harrell Black Heritage Museum in New Smyrna Beach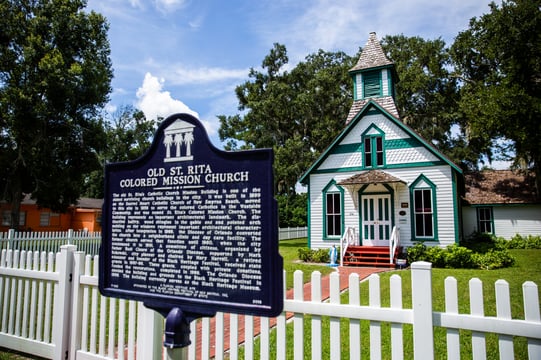 Founded by educator Mary S. Harrell, the Black Heritage Museum in New Smyrna Beach houses a collection of materials related to African American culture, history, and race relations in the 20th century.

The current director, Ann Harrell, is the founder's sister-in-law and gives visitors tours. The building is of historical interest, as it was built in 1899 and was moved to its current location in 1956 to serve Black Catholics in the Westside Community.

The museum will host the 31st Annual Black Heritage Festival in February, typically on the first Saturday and Sunday of the month - but we will share more details in our events calendar as it becomes available. The festival features vendors, food, music, entertainment, and more.

2. Mount Moriah Baptist Church in Port Orange (Freemanville)

The first Black community in Volusia County was in Freemanville, which is now part of Port Orange. The Mount Moriah Baptist Church is all that remains of Freemanville, and it's worth a visit.
Over 1,500 formerly enslaved people came to the Port Orange area after the Civil War and made the then-town of Freemanville their home.

There is often a Freemanville Day Celebration held every February, where people will get together and remember the heritage of this community. Even if you cannot make it to the Freemanville Day celebration, you can always stop by and look at the state historical marker honoring the community in Riverwalk Park.

3. DeLand Memorial Museum in DeLand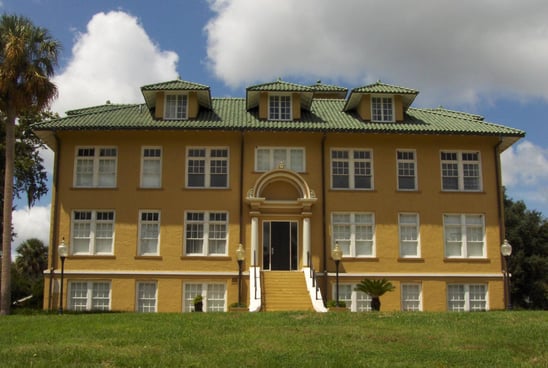 It's worth the roughly thirty-mile trip inland to visit the DeLand Memorial Museum, located at 230 N. Stone Street. The Burgess Pavilion, which is located adjacent to the main hospital building, was the first hospital for Black citizens in West Volusia County.

You'll learn more about the work of early African-American medical professionals in the West Volusia Black Medical Gallery and see collections about family and faith. If you bring your kids, be sure to drop by the children's gallery, which features an extensive elephant collection!