We're celebrating International Women's Day here in New Smyrna Beach. With so many amazing women to highlight, we're focusing on two groups: the first, who only briefly called New Smyrna Beach home, and the second, a longtime resident, the late Doris "Doc" Leeper.
WAVES at the Waves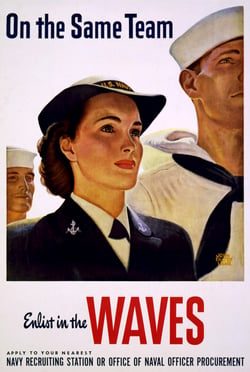 Did you know that Canaveral National Seashore once served as the field training location for the women's reserve for the Navy known as WAVES (Women Accepted for Voluntary Emergency Services) during World War II?
Starting in February 1944, WAVES began training in Mosquito Lagoon near the Daytona Beach Naval Air Station, learning how to use radar to detect enemy aircraft and guiding Navy pilots to that aircraft as part of their training.
The WAVES were called intercept directors, and the training was specifically focused on detecting kamikazes and teaching pilots how to destroy them before they hit targets like American ships. WAVES trainees would call in plots on the intercom and then plot those positions on a board, which assisted in directing Navy pilots to the target.
Thanks to the efforts of countless unnamed women, Navy pilots were better equipped to engage with enemy aircraft during World War II.

WAAC Also Had a Presence Nearby in Daytona Beach

In addition to the WAVES, eight thousand Women's Army Auxiliary Corps (WAAC) trainees were stationed at Daytona Beach during World War II. The second WAAC Training Center was established after the first training center at Fort Des Moines filled up.
The WAAC Training Center at Daytona Beach officially opened in October 1942, with the first classes coming in December 1942. One photograph from the Library of Congress shows them at the edge of a swimming pool in regulation winter uniforms in Daytona Beach. Open during the majority of World War II, the WAAC Training Center at Daytona Beach closed in March 1944.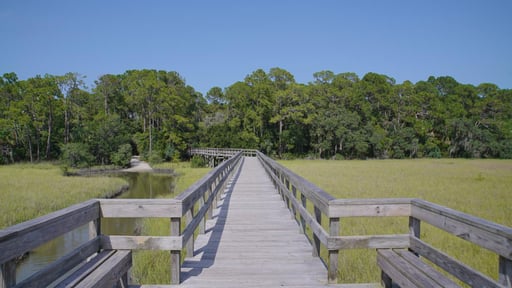 Doris Leeper: A Pioneer Artist & Conservationist

Finally, one of the most important women trailblazers in New Smyrna Beach was Doris "Doc" Leeper, who helped preserve both natural and artistic resources in the area through Canaveral National Seashore, Doris Leeper Spruce Creek Preserve, and the Atlantic Center for the Arts.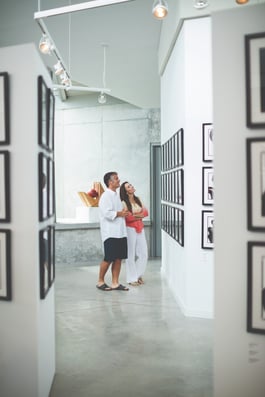 Originally from North Carolina, Doris moved to New Smyrna Beach in 1958, where she lived the rest of her life. She enjoyed spending time by herself with her Great Danes, being out in nature, and making art. According to Doris, "If I had my druthers, I would rather be known as an artist."
In 1977, she founded the Atlantic Center for the Arts, which helped develop the New Smyrna Beach area as a well-known community of nationally and internationally recognized artists. Doris was inducted into the Florida Artists Hall of Fame in 1999, a year before her death. This recognition is the highest cultural honor an individual in the state of Florida can receive.
Thanks to the hard work of this pioneering artist and conservationist, New Smyrna residents and guests can enjoy the coastal area and art of New Smyrna Beach for years to come.