Aquatic Adventure Awaits in New Smyrna Beach
Are you ready to make a splash on your next vacation? In New Smyrna Beach, our seaside paradise is overflowing with adrenaline-pumping fun. Get ready to explore our waterways with some of our best aquatic adventures, detailed below!

Surf's Up, New Smyrna Style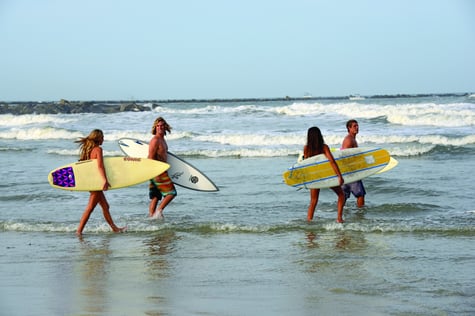 You can't visit New Smyrna Beach without taking advantage of our wonderful waves. We boast some of the best surfing found along the East Coast. It's a favorite pastime of locals and professionals alike, with many impressive surfing competitions hosted along our shoreline each year. Dip your toe into one of our destination's most popular activities by enrolling in one of our many surfing classes. Available for all ages, you can learn how to hang 10 with the pros at Jimmy Lane Surfing Academy or Surfin' NSB. Jimmy Lane offers special surfing camps for all ages throughout the summer, complete with lessons, snacks and an end-of-camp pizza party. Surfin' NSB will bring lessons directly to you, with instructors ready to come to your seaside resort or vacation rental to show you the ropes.
Dive and Explore Diverse Waterways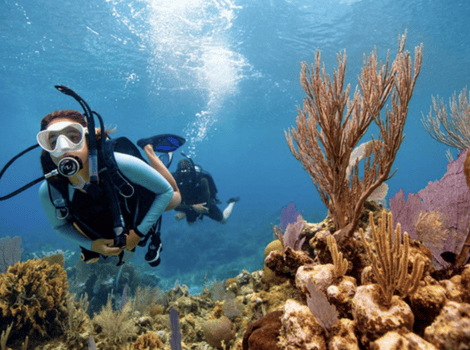 You've shredded the surf atop our sparkling ocean, but what about venturing down deep? New Smyrna Beach offers plenty of opportunities to dive into sun-warmed salty waters. One of many SCUBA schools is Sea Dogs Dive Center. While not currently taking groups out into open waters, Sea Dogs does offer a unique dive experience in a man-made, natural saltwater pool. You can learn the ins and outs of diving from the pros in a controlled setting. Sea Dogs also offers several deep sea fishing charters. Another place to take SCUBA lessons is the Discover Diving Dive Center in Port Orange. Go deep-sea diving, explore reefs and shipwrecks, spot marine life and more with one of this center's engaging dive courses

Explore the Water at Your Own Speed
There are several other exciting ways to get on the water in NSB. For those with a flair for thrill and adventure, rent a jet ski from NSB Jet Skis and shred across our salty waters at top speeds. For a more gentle experience, try renting a paddleboard or kayak from one of many vendors such as Nichols Surf Shop. In addition to offering surfboard rentals and repairs, Nichols also offers kayaks and paddleboards. Gently paddle your way through one of our many diverse blueways and explore our lush flora and fauna. Guided kayak and paddleboard tours are available through both Nichols and the Marine Discovery Center for those interested in learning more about our natural landscape.
These are just a few of the many wonderful ways to get out and explore our waters. Spend your next vacation cooling off with us. We promise it'll be an adventure you'll never forget! Plan your next New Smyrna Beach vacation, here: https://www.visitnsbfl.com/.