Thanks to the work of individuals like Doris Leeper, a trailblazing conservationist and artist, New Smyrna Beach, Florida boasts a thriving arts community. As a special behind-the-scenes look, we are highlighting one of the incredible artists in our community: Terry Jane England, owner of Jane's Art Center.
A Creative Heritage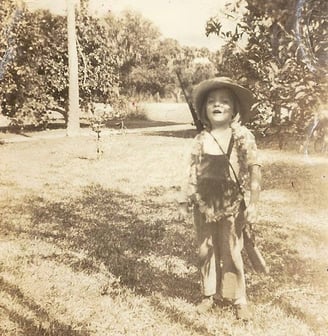 Raised by a single mother, Terry Jane grew up in the middle of an orange grove in Edgewater, Florida. They lived with her maternal grandparents. Her mom Jane was an artist, an environmentalist, and an animal advocate ahead of her time.
Terry Jane remembers her mother rescuing any animal that needed help. "We even had a baby possum recovering in our living room," she said. Terry Jane also recalls learning the art from her mother. They often worked on craft projects in her grandfather's workshop.

Jane Smith circa 1945 in Edgewater, Fl.
Giving Back to the Community Through Pottery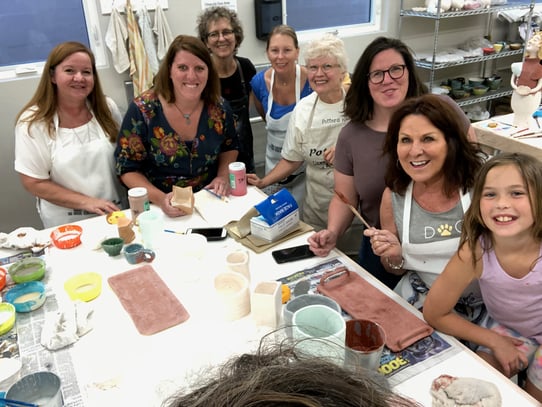 Terry Jane's mother had a huge impact on her life, which is what inspired her to name her business—Jane's Art Center—after her mother. "I was her sidekick," Terry Jane said. "This is what I remember [about her], giving back, always working hard, embracing creativity and family."
Although Terry Jane moved away from the New Smyrna Beach area as an adult, her husband Richard and she returned when they retired, desiring to give back to the community where she had grown up. When she decided to open Jane's Art Center four years ago, Terry Jane said, "I was trying to think of what our community needed and didn't offer."
She realized the answer was a pottery center, so that's what she established. Jane's Art Center has classes and workshops every day and open studio time for students to come in by themselves. "My staff and instructors, they are the rocks behind Jane's," she said.
Whether you've worked with pottery before or not, Terry Jane believes Jane's Art Center is a place to "come and feel welcomed and . . . learn." After all, as she said, "Reputation is everything . . . . I am the one that must apologize first . . . if someone is not happy. [After all], my mother's name and mine are on the building."

A Community of Artists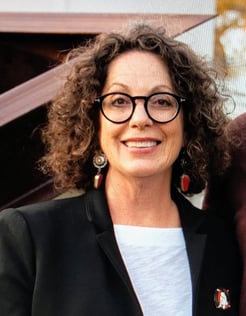 Like Terry Jane, local artists throughout the New Smyrna Beach area are inspired by the natural beauty our coastal community has to offer. Named one of the "100 Best Small Art Towns in America," New Smyrna Beach is known nationally and internationally for its art.
From The Hub on Canal to The Atlantic Center for the Arts to countless other galleries, museums, and teachers, visitors and residents alike can appreciate the hard work of local artists and maybe even learn a new skill—like pottery!

Terry Jane England