Eco-Friendly New Smyrna Beach Pledges to World Tourism Organization Sustainability Journey to 2030

Some of our biggest, proudest achievements here in New Smyrna Beach have all been advancements and acknowledgments toward truly sustainable tourism. As the first city in Florida to be certified with One Planet Living,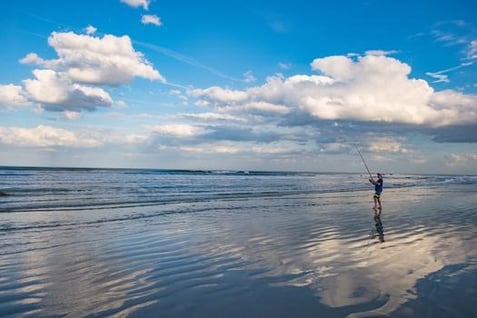 we strive every day to expand our efforts to preserve our diverse ecosystem of blueways, greenways and, of course, our slice of the sparkling Atlantic Ocean. One Planet Living is an international organization that promotes long-term sustainability through 10 easy-to-grasp eco-friendly practices that create a clear roadmap for long-term sustainability. In addition to our accreditation as the City of New Smyrna Beach, the New Smyrna Beach Area Visitor's Bureau, the Marine Discovery Center, Springhill Suites Marriott and Third Wave Café all have earned designations by One Planet Living, with more local businesses striving towards certification.
Though a major accomplishment, earning and maintaining that One Planet Living status was not enough. As advocates for a greener future, we wanted to continue to enhance our efforts as leaders of responsible and sustainable tourism. That is why we have joined the World Tourism Organization and United Nations Development Program's Journey to 2030, a dedicated plan to enhance sustainability efforts across the nation and the world.

The initiative consists of 17 different goals that work together to harness the power of tourism to positively impact the environment. From establishing sustainable agriculture and clean water initiatives to increasing access to education and preserving marine life, these guidelines cover it all. This goal already aligns with many existing programs within New Smyrna Beach, such as a city-wide ban on the sale and use of Styrofoam and plastic straws. The tourism bureau's offices are also equipped with energy-efficient bulbs, and our staff uses reusable water bottles, metal straws, and multi-functional silverware. Furthermore, the bureau has adopted a part of the beach and schedules regular cleanups.

Marine Discovery Center is one of our community's most passionate advocates for a more educated, green future. For the last two decades, the organization has been dedicated to educating visitors about the unique wildlife of the Indian River Lagoon, one of the most biologically diverse ecosystems in North America. It is home to a live aquarium and offers educational programs and summer camps for children. Boat tours of the diverse waterways surrounding NSB are also available, allowing visitors to explore the area in a fun and educational way. MDC partners with local restaurants on its shuck and share program, which recycles shucked oyster shells to stabilize shorelines, clean ocean waters and create communities for sea creatures.
Another strong local advocate for sustainability is Third Wave Cafe,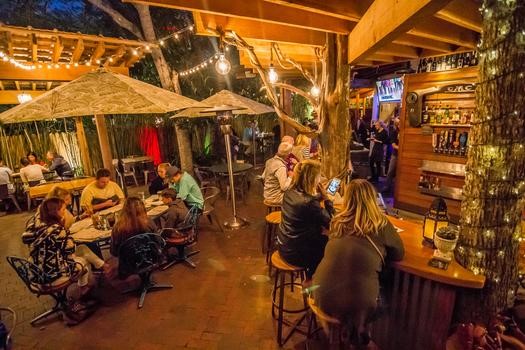 a delicious restaurant found in the heart of Flagler Avenue. The restaurant offers educational opportunities to staff and strives to source food for its wonderful dishes sustainably. Third Wave Cafe participates in a number of local events and fundraisers sponsored by eco-friendly organizations such as the Marine Discovery Center.

With 17-miles of pristine shoreline, diverse sea life, rich blueways and lush greenways, we at New Smyrna Beach owe it not only to ourselves but to generations of residents and visitors to come to preserve this paradise. We are proud to be certified by so many leading sustainability advocates like One Planet Living and are exciting to continue to push our efforts as part of the Journey to 2030 plan. Learn more about the many ways we give back to our environment, here: https://www.visitnsbfl.com/sustainable-tourism.