Every January, more than 50,000 arts lovers from all walks of life gather in beautiful New Smyrna Beach in celebration and support of IMAGES: A Festival of the Arts hosted by the Atlantic Center for the Arts. Now in its 47th year, this hugely popular family-friendly event invites residents and visitors to enjoy the work of artists in all mediums, including photography, ceramics, metalwork, visual art and much more. Located along Riverside Drive, historic Canal Street and picturesque Riverside Park, festival goers can also dive into an immersive program featuring live demonstrations, musical acts, children's art activities and a host of food and beverage offerings.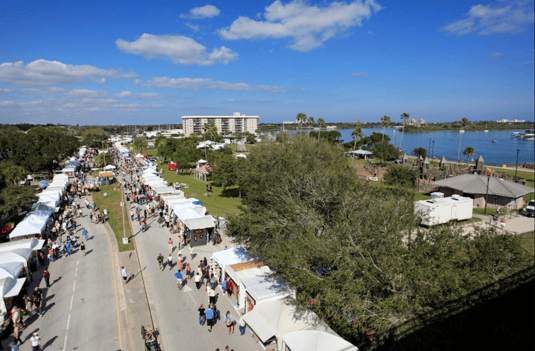 At the heart of the festival are the 230 jurored artists and a diverse representation of expression that have long cultivated widespread interest in the arts community of the area. From intricate jewelry and woodcarvings to larger-than-life paintings and funky ceramics, festival goers who return year after year are inspired and awed by the creations of the talented people behind the work. In addition to displaying their work and talking to attendees, the artists are part of a competition for distinguished awards from IMAGES organizers and arts judges.
There are also amazing contributions from local student communities, with art exhibits and student bands showcasing the next generation of NSB artists. For those who have brought their little ones along for the fun, Atlantic Center for the Arts hosts a Creative Education Tent with fun art activities for children and parents, including face painting, sparkly temporary tattoos and hands-on projects. The demonstration theme this year educates young artists about Florida's endangered species; projects include sea turtle and manatee puppets and block printing.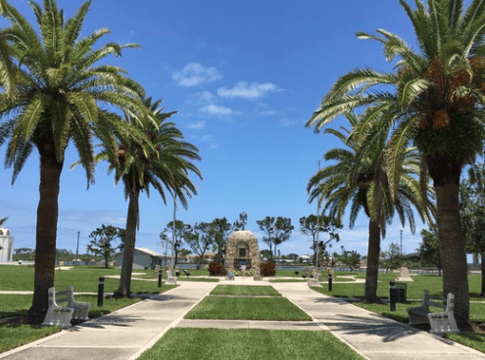 Meander through the artist booths around Riverside and Canal before heading to the IMAGES Live! main stage where musical artists keep the entertainment going with diverse styles and genres including folk, jazz, pop, surf rock, brass band and steel drums. For the over-21 crowd, the festival has created an immersive Spirit Garden, where the arts and nature meet creative libations. Round it out by pairing your drinks with food from a diverse selection of local vendors at the festival food court.
New Smyrna Beach has long supported and welcomed interest in its ever-growing arts scene, earning the rank among the "100 Best Small Arts Towns in America" for good reason! IMAGES was first hosted in 1977 as a way to catalyze support for the arts in the area, and its mission as a registered charity continues to give back to the creative community today. If you're planning on attending, you can enjoy all the festival has to offer while feeling good about supporting local arts and culture.
Start planning your visit to this signature event by checking out some of NSB's nearby accommodations so that you can be close to all the action. Explore B&B's like Black Dolphin Inn and Victoria 1883,the oceanfront Salty Mermaid and plenty of family-friendly condos and hotels to make it a weekend to remember for your whole crew. Don't forget to tag the artists and @visitnewsmyrnabeach along with #MyIMAGESweekend as you make your way through the festivities! For more information about planning your trip to this year's IMAGES: A Festival of the Arts, please visit www.visitnsbfl.com.