Get Hooked on Oak Hill, a Perfect Destination for a Fishing Getaway

Summer is a wonderful time for some world-class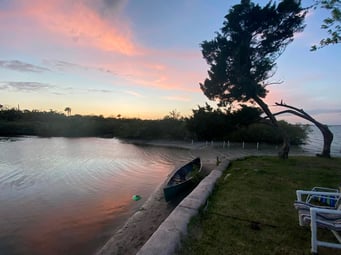 fishing in Oak Hill, a small city just south of New Smyrna Beach.
Get ready to grab your fishing and camping gear because this post contains everything you need to know about a fun-filled fishing trip!


Oak Hill: A Fisherman's Paradise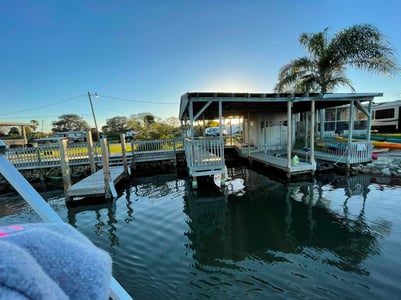 One of many must-visit communities on your visit to the New Smyrna Beach Area is Oak Hill, located directly on the Intracoastal Waterway, sitting right on the Mosquito Lagoon— a waterway largely considered to be the Redfish Capital of the World. The lagoon's redfish remain year-round, making it the only place in the world where you can stalk and sight-cast on clear flats in the 30 to 50-inch range. This historic area has been around since 1564 and, after various different settlements and establishments, has evolved into a popular fishing village. Historic sites, stretches of sandy beach, dining spots and more line Oak Hill, but what folks really love to do here is cast a line and relax. Whether on a guided fishing charter or taking a solo spin, the area is full of opportunities.
Where to Stay in Oak Hill

If you are looking for a place to stay on your exciting fishing trip, look no further than the many fish camps dotting the lagoon! Opposite of your traditional idea of a camp, these spots are full service campsites that offer accommodations, amenities and access to Oak Hill's fish-rich waterways. Featuring 41 RV sites as well as fully furnished cabins, Indian Mound RV & Fish Camp is a favorite among anglers.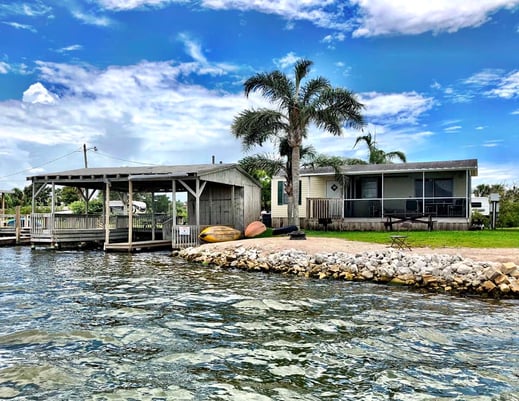 The Camp is also home to a bait shop and retail store.

Another great option is Mosquito Lagoon RV Park and Fish Camp. Also located on the banks of its namesake waterway, this beautiful camping spot has various services and amenities such as full RV hookups and Wi-Fi. It is also pet-friendly so feel free to bring the family's best friend along for the trip.

Looking to catch more than just redfish? Oak Hill Fish Camp, located directly on the Intracoastal Waterway, is a popular spot for shrimp netting! All four waterfront accommodations have access to nearby decks to cast a net or line. Complimentary kayaks are also available, giving you the opportunity to explore one of the most diverse waterways in the world. Chartered fishing trips are available. Other Oak Hill fish camps and sites can be found, here: https://www.visitnsbfl.com/rv-camping/
Experience it for Yourself

Now we've divulged a few of our favorite Oak Hill tips and tricks, it's time to get anglin'! Get out and spend a luxurious and relaxing sunny day fishing at the Redfish Capital of New Smyrna Beach, the state of Florida and the world. Book your very own summer fishing trip at https://www.visitnsbfl.com/.