With the weather warming up, we were ready for a weekend trip to the beach with our friends. And we knew exactly where we wanted to go: New Smyrna Beach. This area has become one of our favorite beaches since we first discovered it a few years ago. We knew it would be another weekend we wouldn't forget.
Catching ZZZ's at the Night Swan Intracoastal B&B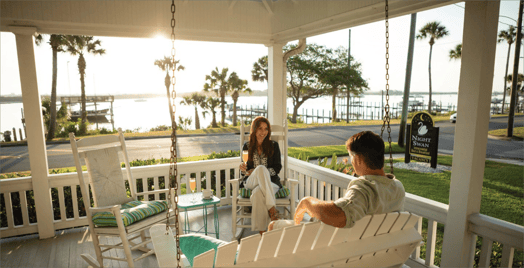 We knew we wanted something different than a box hotel for our weekend getaway, and staying in a historic place sounded fun. Thus, we were delighted to find the Night Swan Intracoastal B&B right on the Intracoastal and close to the bridge.
The front porch view was amazing, and the breakfast was delicious. They also offer a deep-water dock nearby to fish, which the guys did one night we were there. We even saw some dolphins, which was great fun.
Plus, we loved that it was close to the Canal Street district, and we could easily walk to Riverside Park, only a third of a mile away. They even have free ice cream for guests, which we enjoyed one evening. All in all, we couldn't have asked for a better place to stay.

Visiting the Sugar Mill Ruins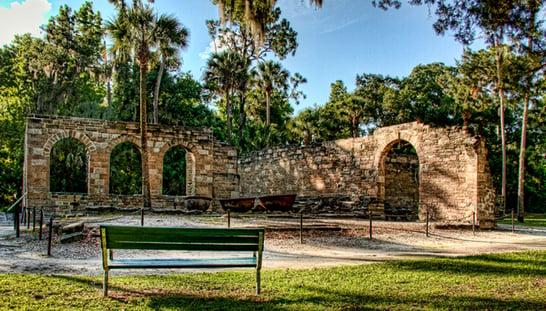 After a hearty breakfast and some relaxing at the B&B, we headed to the Sugar Mill Ruins. All of us like being outside, and the ladies especially love history, so it seemed like a great place to visit. Tucked away from the road, the 1835 ruins feature a trail with plaques along the way.
We were delighted to discover the surrounding grounds had a short nature trail with many birds, and we enjoyed trying to identify the birds as we walked. We discovered ahead of time there was a picnic area, so we made sure to bring some sandwiches to enjoy a picnic lunch.
Spending Some Time on the Water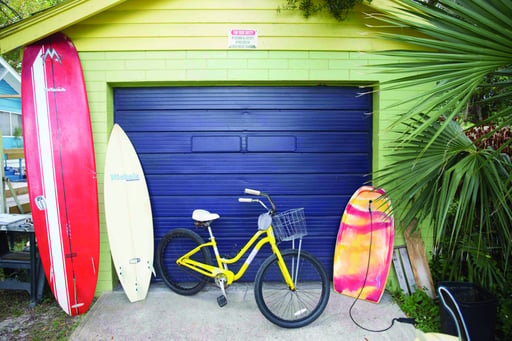 We knew the trip wouldn't be complete without some time on the water, so we rented kayaks Saturday afternoon from Nichols Surf Shop. We decided going on an eco-tour would be fun, so we hired a guide to take us around the area.
We were glad we did because we learned so much more than we would have. Did you know the Indian River Lagoon system boasts the highest biodiversity of any estuary ecosystem in the country? We didn't either until our educational (and relaxing!) kayak trip.
All in all, it was a great weekend, from our relaxing place to call home for two days to getting out in nature and exploring on land and in water. We're looking forward to our next trip already!