Are you ready to catch great times and explore coastal views you've never seen before? If so, you'll enjoy planning an offshore fishing trip near the New Smyrna Beach Area. With the weather warming up, we have all the details to make your first—or repeat—offshore fishing trip a success!
Choosing Charters or Rentals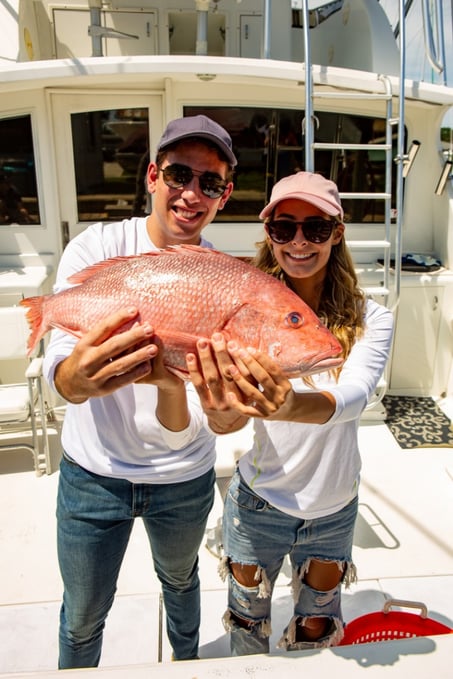 There are a number of excellent businesses in the New Smyrna Beach area that provide access to offshore fishing for all types of budgets.
If your budget is a little tighter, you might consider joining a public charter where you can buy a ticket or two and don't have to rent the entire boat. If you're looking for an extra special adventure, then you might enjoy a private charter where the boat is exclusive to your group, typically including experienced local guides.

Southwind Charters offers nearshore and offshore fishing trips out of New Smyrna Beach, Florida. With more than 20 years of experience under his belt, Captain Freddie knows how to make sure you have the ultimate offshore fishing experience. Feel free to bring your whole family and get ready for a day to remember!
Sea Spirit Deep Sea Fishing in Ponce Inlet, Florida, is one of our favorites because they offer both options - public or private charters. You can find half-day and full-day trips as well as discounts for active or retired military and first responders.
Other local options include New Smyrna Fishing Charters, with great rates for offshore trips, and Ponce Inlet Fishing Charters, which has a nearshore option for those who don't want to venture as far out. Typically, nearshore fishing is 10-20 miles off the beach, while offshore or deep sea fishing is 20-30 miles away.
Fish You Can Expect to Catch Offshore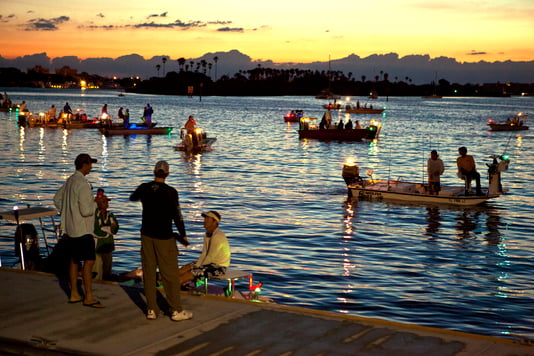 Depending on the time of year, you can expect to catch different kinds of species. Here's a short list of just a few fish you might be able to see at the end of your rod:

Mahi Mahi: When the Florida white or tropical white butterfly arrives in the spring, it's time to get offshore and start fishing for mahi. Craig Patterson, who operates Donald's Bait & Tackle, says, "For some old-time anglers, that white butterfly is a sign to get offshore and start trolling for mahi."
Sharks: If you visit the New Smyrna Beach area between April and October, there's a good chance you might be able to land a shark. Many species swim in the waters in the area, and it's common to catch black tip, bonnethead, and hammerhead sharks, among others.
Yellowfin Tuna: If you want to land one of these beauties, you'll find some of the biggest hanging out in the Gulf Stream. High season runs from April to August, so spring and summer are a great time to get out on the water



Don't be surprised if you land lots of other species as well. Snapper, wahoo, grouper and sailfish are all plentiful in our waters!
Come for the great fishing stories, stay for the coastal vibe and see why we are an angler's paradise. For a complete list of charters and other resources, head to our Fishing & Boating page.