Confessions of a Trailhead: An Adventure Through the New Smyrna Beach Area Outdoors Trail.
Welcome, fellow outdoor explorers! My name is Harry the Great Blue Heron, and these are my Confessions of a Trailhead. Today we'll be exploring the great outdoors on Florida's Atlantic Coast, making our way through the Outdoors Trail. This fun itinerary will take us to eight different stops in the area where we can enjoy nature and get active on trails, in parks and on the water.
As the saying goes, the early bird gets the worm (or in my case, fish). Start out early on the trail to hit all eight sites along the way—each has its own personality and opportunities for adventure!
Stop 1: Doris Leeper Spruce Creek Preserve
We will kick off our journey in Port Orange at the Doris Leeper Spruce Creek Preserve, one of my favorite spots to wade in the water and look for fish in the morning. Here, you'll see abundant wildlife as you make your way through the park's scenic trails and blueways that are perfect for hiking, biking and paddling.
Stop 2: New Smyrna Beach Pedestrian Trail
After working up a sweat, we can take a leisurely stroll on the New Smyrna Beach Pedestrian Trail, a multi-use paved pathway where we can walk together and share our favorite beach memories without worrying about cars and traffic.
Stop 3: Paddleboard New Smyrna Beach
Want a front row seat to the lush landscape and exciting animals? Let's explore the flat waters and wildlife with a stop at Paddleboard New Smyrna Beach, where we'll learn all about stand up paddleboarding and enjoy a serene afternoon on the Intracoastal Waterway.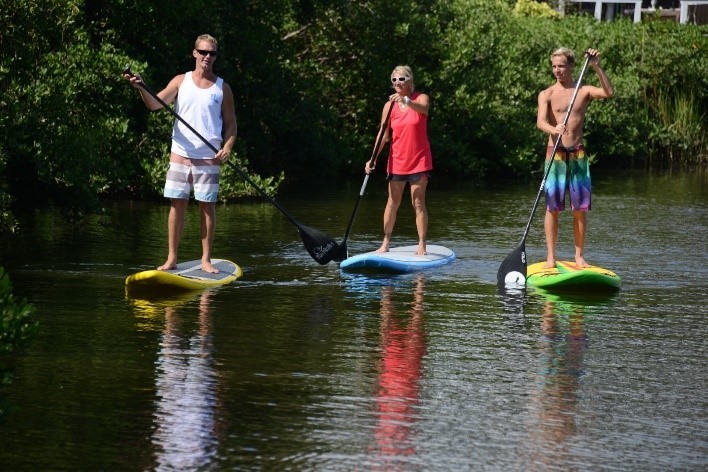 Stop 4: Marine Discovery Center
To learn even more about local habitats and wildlife, we can stop at the Marine Discovery Center, where knowledgeable guides will show us around on EcoBoat or kayaking tours. If we're lucky, we might catch a glimpse of my dolphin and manatee pals!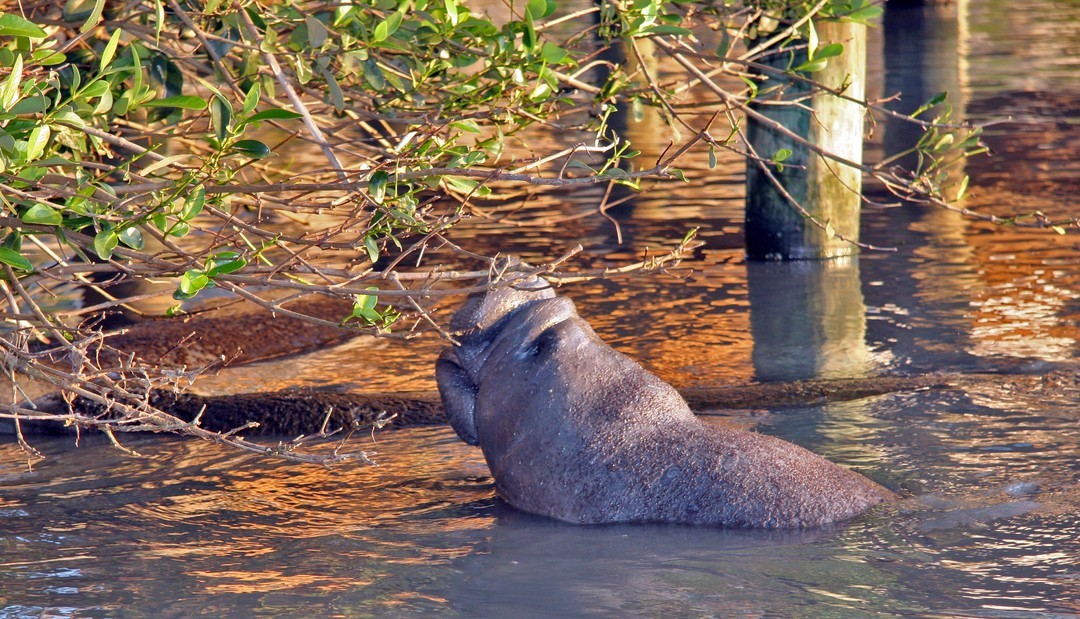 Stop 5: Smyrna Dunes Park
Though they love to chase my bird friends and me, dogs are more than welcome to join in on the fun at Smyrna Dunes Park. I love to get a bird's-eye view of the Ponce Inlet Lighthouse and all of the beautiful boardwalk trails at this 184-acre park!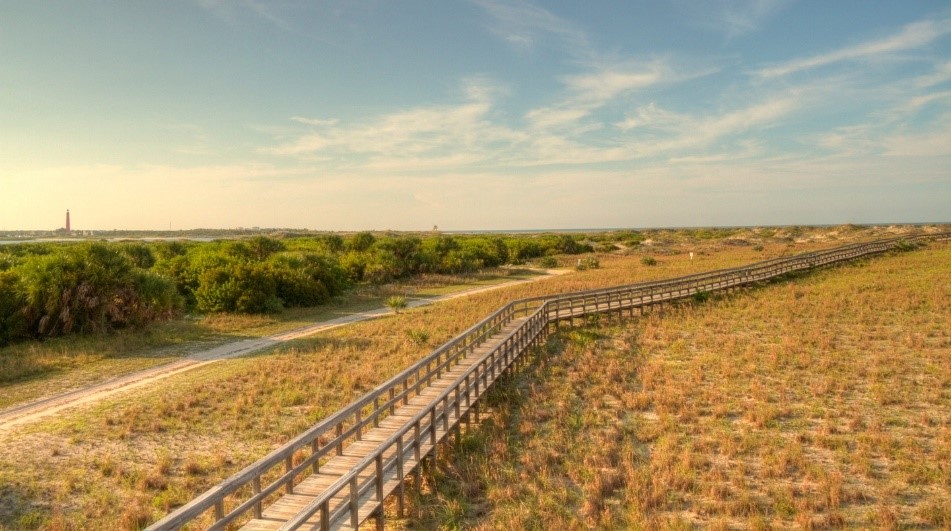 Stop 6: Grayce K. Barck North Beach Community Park
Let's continue the adventure at Grayce K. Barck North Beach Community Park, where nature trails and picnic tables make for a peaceful lunch break along the Outdoors Trail. Even though I may beg you for it, remember not to give human food to wildlife like me.

Stop 7: Pedego Electric Bikes
Now that we have refueled at our delicious picnic, let's head to East Third Avenue, where we can rent bikes at Pedego Electric Bikes and continue our journey. An easy cruise around the NSB Waterfront Loop will take us for a tour around some of my favorites like Flagler Avenue, North Causeway, Third Avenue and Canal Street Historic District.
Stop 8: Canaveral National Seashore
A bittersweet ending to our day of adventure: our last stop brings us to the stunning Canaveral National Seashore—a great spot to relax after an exciting journey. This popular park offers expansive views of the ocean and sky from its undeveloped coastline and features hiking trails and campsites to extend the adventure!
Thanks for coming along to explore the Outdoors Trail and some of my favorite places in the New Smyrna Beach Area! For more information and a map of the Outdoors Trail, please visit NSB Outdoors Trail (visitnsbfl.com).