The environment is important to us here in the New Smyrna Beach Area, and we're excited to highlight the sustainability efforts our local community is taking to keep our coastal area like new. It takes a village to keep our beaches, our waters, and our towns clean, so we'll discuss not only what local partners are doing but also what you can do to help!


To ensure that future generations can enjoy the environment, wildlife, and culture that we get to experience today, sustainability is a must for the New Smyrna Beach area. Let's keep it like new for years to come!
Being a Responsible Traveler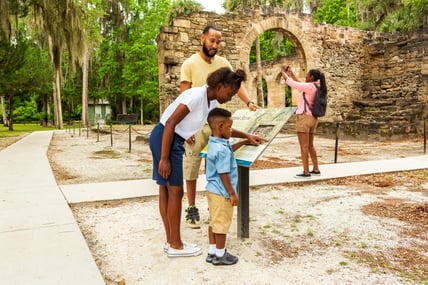 Sustainability starts with you! It's important whenever you visit a place that you leave it better than when you found it. This is known as leaving no trace, and there are some principles associated with it.
Leave only footprints.

Let's preserve natural, wild, and archaeological areas. Leave rocks, plants, and other natural objects as you find them.

Dispose of waste properly. Make sure to put all trash in a trash can or carry it with you if a trash can isn't available. If you take your furry friend with you, make sure to clean up any "presents" they may leave behind.

Respect wildlife.

Don't feed animals and observe wildlife from an appropriate distance. Be especially cautious if you encounter wildlife that is mating, nesting, or raising young.

Make environmentally conscious decisions.

Choose to frequent local businesses that value the environment and promote sustainable practices. Forego the plastic straw and limit the amount of disposables you use.
Sustainable Restaurants in the New Smyrna Beach Area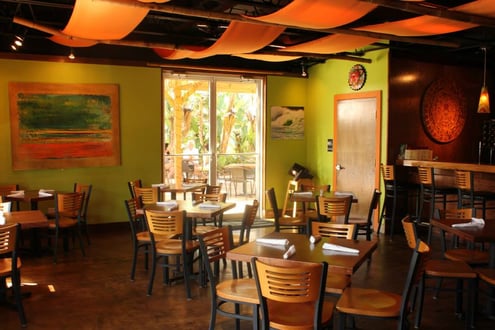 We're fortunate to have a number of businesses in the New Smyrna Beach Area that encourage sustainability. In fact, New Smyrna Beach has a downloadable e-book that is full of places you can visit from community gardens to sustainable restaurants.
Two of our favorite sustainable restaurants in the New Smyrna Beach Area are Café Verde and The Baker's Table. Café Verde is a local favorite known for locally sourced food, including plenty of vegetarian, vegan, and gluten-free options. You might want to try the Ahi tuna salad, the plantain bowl, or the lamb gyro—all crowd-pleasers.
The Baker's Table features different kinds of food, specializing in German and international cuisine. Locals enjoy going for breakfast, lunch, and dinner. You might like trying the delectable eggs benedict for breakfast, red snapper fish tacos for lunch, and the basil ricotta gnocchi for dinner.
But what's even better than the food at these two restaurants is that they are cutting down on environmentally harmful practices like plastic straws and takeout containers.
Sustainable Programs in the New Smyrna Beach Area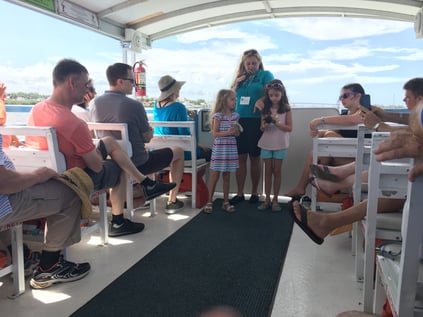 Beyond just great places to eat, there are plenty of sustainability partners in the New Smyrna Beach Area featuring programs you can participate in. Marine Discovery Center is one of our favorites because it encourages conservation in action. Every person can play a key role in helping to protect the environment, including you!
There are several different ways for you to explore the Marine Discovery Center. For rainy days, indoor exploration gives you the opportunity to visit interactive exhibits and aquariums highlighting the plants and animals of the Indian River Lagoon.
For sunnier days, there's plenty to do outside, with several gardens, a restored salt marsh, and a nature trail. And if you're feeling even more adventurous, you're sure to enjoy one of their boat or kayak eco-tours.
Sometimes all it takes to remind yourself of the importance of conservation is spending some time in direct contact with the very same natural resources that we are fighting to preserve. The beauty of the New Smyrna Beach Area is worth sharing with future generations.
Play the Keep It Like New Game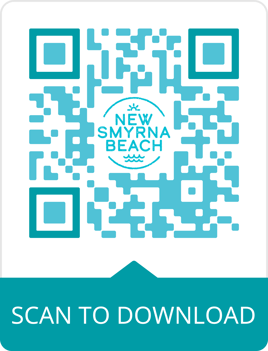 As a final way to encourage visitors and businesses to promote sustainability, we're excited to debut the Keep It Like New game in the New Smyrna Beach mobile app in September 2023! This is a fun way to remind yourself to choose sustainable partners and practices during your stay.

With the Keep It Like New game next month, you'll be able to go to certain locations in the New Smyrna Beach Visitors Bureau, which are all sustainable partners, and "check-in". You will collect points called "sand dollars" every time you check in at a new place. You can use these sand dollars to retrieve prizes like New Smyrna Beach merchandise once you reach a certain number of points. Ultimately, though, we all win when we encourage sustainability. You can already download the app on the App Store or Google Play.
As the first One Planet Living Destination in Florida, the New Smyrna Beach Visitors Bureau knows the importance of conserving biodiversity and making sure this beautiful environment and culture is available for generations to come. That's why everyone has to do their part to promote sustainable tourism and living in the New Smyrna Beach Area — and we're excited for a new way to do that through the new mobile app game!