Gather around history buffs and prepare for a trip back in time right here in New Smyrna Beach! My name is Tina the Turtle, and these are my Confessions of a Trailhead. Today, we'll be following the History Trail, stepping back through the storied past of Florida's second oldest city. Our itinerary will take us to five stops throughout the New Smyrna Beach Area where we explore ruins, museums and more to learn more about our seaside community.
Meet me among the towering trees of the Dunlawton Sugar Mill Ruins to begin our time-traveling adventure!
Stop 1: Dunlawton Sugar Mill Gardens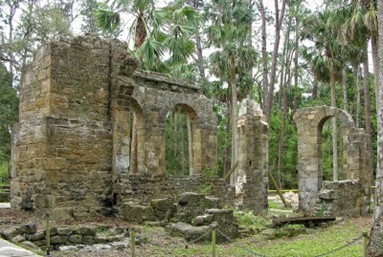 Welcome to our first stop—one of my favorite places to get some shade here in Port Orange. The Dunlawton Sugar Mill Gardens are home to the ruins of a 19th century sugar mill that have since been preserved among lush gardens. If you saw some dinosaurs on your way in—don't fret! During the 1940s, the area served as an amusement park called Bongoland, where statues of dinosaurs towered over the pathways and they continue to live in the Sugar Mill Ruins today.
Stop 2: New Smyrna Beach Museum of History
Where else can you catch a wave in the morning and learn about the history of surfing in the afternoon? Look no further than the New Smyrna Museum of History, full of Native American artifacts, railroad memorabilia and pictures of life more than 100 years ago. The newest exhibit, the Museum of East Coast Surfing NSB, showcases some totally tubular vintage surfboards, photos and artifacts from one of the nation's top surf spots.
Stop 3: Mary S. Harrell Black Heritage Museum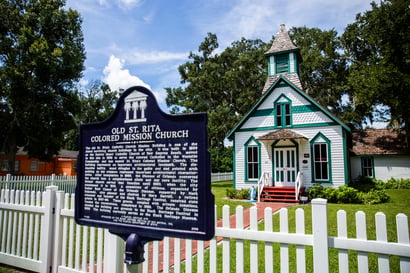 We continue our voyage back through the New Smyrna Beach Area's rich history with a stop by the Mary S. Harrell Black Heritage Museum. My slow morning strolls are best spent passing by this beautiful spot! The Black Heritage Museum is housed in a restored 19th century building that originally served as a place of worship for Black Roman Catholics of the Historic West Side community in New Smyrna Beach. Now, we can visit and explore memorabilia and artifacts to learn more about Black history in our community.

Stop 4: Historic Dairy Queen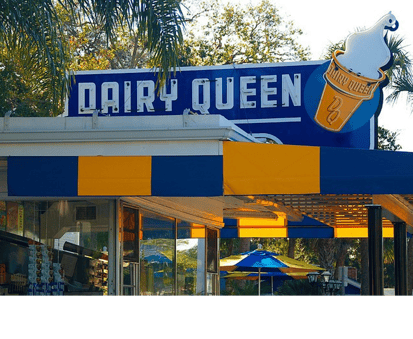 Now for the best part—a cool, tasty treat and another bite of history! This colorful and eye-catching Dairy Queen is another one of my favorite stops around town, and what some might not know is the storied past of this landmark. Opened in 1953 by Mary McGuirk and later run by her son, the restaurant has been a popular spot and source of pride for locals as a friendly, family-owned business for nearly 70 years. My favorite treat is the signature banana split, perfect after a day on the beach.
Stop 5: Ponce de Leon Inlet Lighthouse
After we finish up our frozen treats, we can end our tour with a beautiful view from the top of the Ponce de Leon Inlet Lighthouse. Originally built in 1887, this scenic landmark has been guiding ships to the coast for over 130 years! We can climb to the top—over 175 feet up—but being a turtle, I might need a little time! The views will be worth the wait.
Thanks for joining me on an adventure back in time on one of the many trails throughout the New Smyrna Beach Area! Click here for more information and a map of the History Trail.