How to Protect Sea Turtles During Nesting Season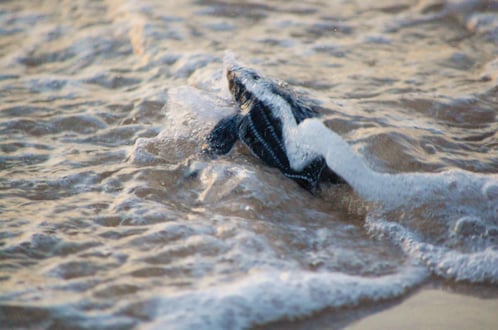 Sea turtle season, which lasts from May 1 to October 31,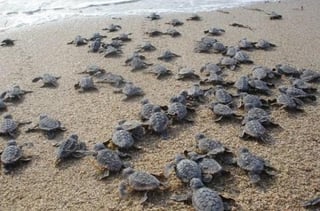 is a favorite time of year here in New Smyrna Beach. Three of the seven different species of this endangered reptile frequent our shores. While it's fun to observe their habitats, it's crucial that we do so in a way that keeps them safe. There are several things that you can do to help keep these sea creatures safe including volunteering and keeping the beaches clean. We've rounded up seven tips for sea turtle safety during nesting season: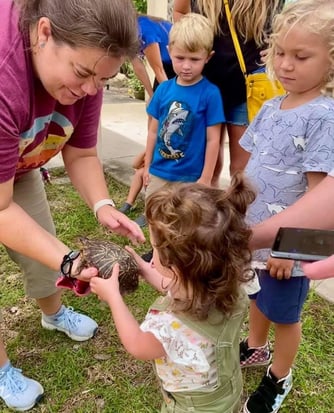 Tip 1: Never leave trash or furniture behind. This will help minimize the obstacles and risks that nesting turtles and hatchlings will have to encounter. County staff can remove any items left on the beach between 9 p.m. and 6 a.m. When picking up any trash, please remember to recycle.

Tip 2: Enjoy taking photographs during the day, but not at night. It is important to avoid creating light pollution on the beach after the sun sets. This means no flashlights or flash photography. Artificial light can confuse sea turtles when they are trying to find their way to the water.

Tip 3: Skip the fireworks. Everyone loves to watch the light shows on the Fourth of July, but this is a nightmare for sea turtles. Not only does it leave behind debris and trash, but the loud explosions can frighten these mothers and stop them from laying eggs.

Tip 4: Take time to volunteer. If you want to take a more hands-on approach to protecting sea turtles during the nesting season, there are a variety of organizations that would love your help. NSB Turtle Trackers work to detect any evidence of sea turtle activity. The NSB Marine Turtle Conservancy is a wonderful volunteer opportunity for anyone looking to spread awareness about the sea turtles on New Smyrna Beach.

Tip 5: Immediately contact Beach Safety if you see injured or lost sea turtles. Placing these turtles back in the water may cause more harm than good.

Tip 6: Never leave holes on the beach. Be sure to fill in all holes and remove any sandcastles. Deep holes can be very dangerous for sea turtles and scare away nesting females looking to lay their eggs.

Tip 7: Donate. If you want to do more to help but don't have time to volunteer, this is the perfect way to support the sea turtles. You can send a monetary donation or adopt a nest. When you adopt one through organizations such as NSB Turtle Trackers, you will receive a certificate, t-shirt and data sheet about the habitat. If you're looking to see sea turtles this season, you can find them right on our shore. Even though it is an amazing experience to observe sea turtles in their natural habitats, remember to watch from a distance. It is illegal to touch or tamper with sea turtles and their nests. If you are looking for a fun and entertaining way to learn more about sea turtles, be sure to visit the Marine Discovery Center. It offers various educational exhibits about these wonderful animals. All exhibits are free and open to the public. You can discover more information here at https://www.visitnsbfl.com/.