Celebrate Father's Day honoring all the dads and father figures in your life. Recognize your male parental unit is working hard on keeping you happy or perhaps… working hard on a dad bod, chances are he deserves a day to relax and chill.

Bring your dad to New Smyrna Beach and create family memories. Here are some of our favorite activities to enjoy this Father's Day.
Pick an Early Tee Time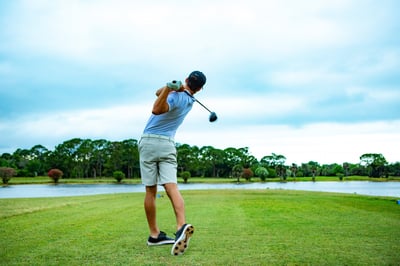 Why don't you treat Dad to a morning on the green? There are a few public golf courses in the area, including The Preserve at Turnbull Bay. The course is laid out well and is a good challenge for an intermediate-level golfer.
You'll especially enjoy that it's not too crowded and that there is water obstacles on many holes. If you haven't had time to plan ahead and want to treat Dad spur of the moment, this course allows walk-ups.
Burgers and Brews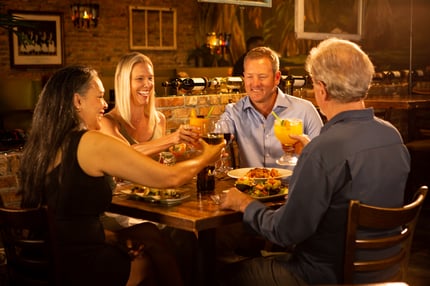 After Dad plays golf in the morning, it's a great idea to meet him for lunch at a local favorite, Corkscrew Bar and Grille. It's located in downtown New Smyrna Beach on the popular Canal Street and offers indoor and outdoor seating.
The menu features a variety of food options, so it's perfect for even the pickiest eater. If your dad likes something unique, he might enjoy the gator bites. If he's less adventurous, maybe the Hangover Burger or fish sandwich is more his speed.
Just make sure that you save room for dessert because there are plenty of great options from the chocolate decadence cake to the amaretto cream cake! You can expect great service and a clean restaurant—a win-win for any eating out experience.
Every Dad Loves Speed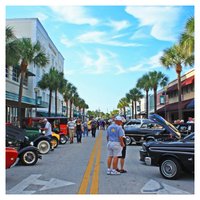 If he is like most guys, he probably likes cars, trucks, and motorcycles and loves the smell of diesel and a new car interior. Thus, there's no better way to celebrate Father's Day than visiting the Crossroads Father's Day Car, Truck, & Motorcycle Show. The show is held at Crossroads Church on State Road 44 in New Smyrna Beach, Florida, and features cars, trucks, and motorcycles as well as food trucks, awards, and giveaways.
Let Sleeping Dads Lie



Finally, perhaps the best ending to a full day for Dad is letting him take a nap. If you want to get something different than a tie for Father's Day, consider a stay at one of the many accommodations in the New Smyrna Beach area. In our Stay Page you can find a complete list of Hotels, Condos, Vacation Rentals and Bed & Breakfasts to choose.
The best part of this gift? You can start all over again the next day, exploring NSB's parks and trails, catch a dolphin cruise or lounge on the beach all day. No matter what you chose to do, we are sure of one thing: this is the best opportunity to create memories together.