As the weather gets colder and the days get shorter, it's the perfect time to get out and enjoy some delicious warm food in New Smyrna Beach, Florida. We've compiled a brief fall/winter dining guide to help you eat your way around the world in NSB to celebrate the arrival of cooler temperatures!
Asian: Aa Garden Fusion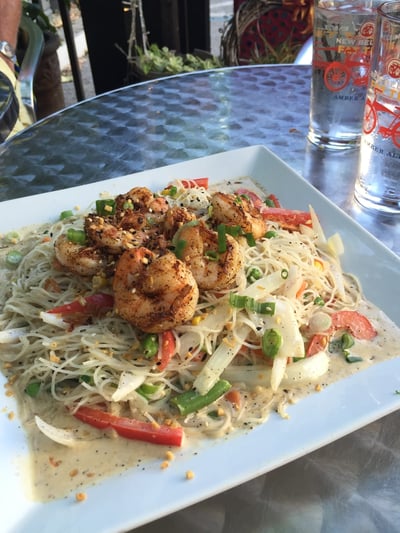 Start first in Asia with Aa Garden Fusion located right off Indian River. Whether you want to sample cuisine from Vietnam, Thailand, or Japan, it's all here from pho to poke.
Take the time to schedule a dinner here, open from the early afternoon to late evening for dinner-goers of anytime. If you're planning to come during a more popular time, it's a good idea to make a reservation because it's so sought-after!
You'll especially notice that the menu is diverse from pot stickers to fish dishes, but also not overwhelming (Cheesecake Factory menus, anyone?). Don't forget to order some sake, if that's your kind of thing.
Something we loved—besides the food!—is the ambience of the restaurant, including the outdoor seating. The patio is even equipped with heating lamps if you're worried about getting cold. All in all, it's a great place to enjoy some Asian food.
Italian: Ciao Bella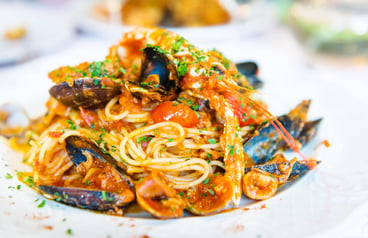 Next on your trip around the world is Italy at New Smyrna Beach's Ciao Bella, which is also a fusion restaurant. There are a lot of great cocktail options and a variety of food ranging from hand-stuffed olives to empanadas with a Chipotle mayo dip.
It might not seem like much from the outside, but one bite of the food—and the amazing service—will convince you it was worth stopping. We especially enjoyed the shrimp cocktail, which is a new twist on an old favorite.
Whether you decide to visit Italy for lunch or dinner, you'll enjoy this restaurant that's new to NSB and already earning rave reviews from visitors.
American: Flagler Tavern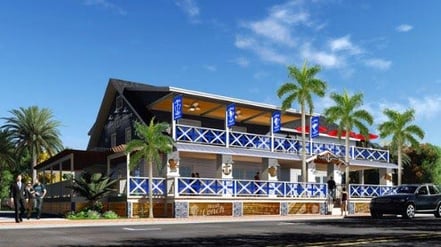 If you feel like staying close to home, then drop by Flagler Tavern, a local favorite with American fare, especially seafood. From the variety of different seating options—upstairs, downstairs, or outside—to the quality of food, Flagler Tavern is a people pleaser.
It's a great option for brunch with bottomless mimosas and excellent shrimp and grits. And if you decide to drop by for lunch or dinner, we always enjoy the bacon-wrapped scallops.
However, probably our favorite part of Flagler Tavern is the not so secret speakeasy located in the red room upstairs. It's a great way to be transported back to the 1920s and beat the winter blues.