With temperatures starting to cool down in the majority of the United States, now's the time to come and visit the beautiful New Smyrna Beach Area, Florida, with more temperate weather during Fall or Winter months, and activities year-round!
Since the peak of summer's now past, it's officially off-season in New Smyrna Beach Area, which means all the benefits of a beach vacation with fewer crowds. If you're interested in planning your perfect fall getaway, this article will give you some ideas of what to be sure to put on your list.
Enjoy Getting Outside - On the Water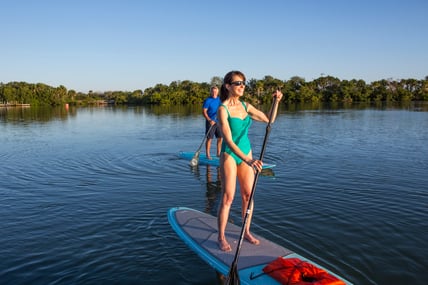 You'll want to take advantage of the beautiful fall weather here in New Smyrna Beach Area and get outside. You can never go wrong with a walk on the beach, but you might also want to consider trying something new like paddle boarding.
Paddle boarding is a great way to enjoy the picturesque waters around the New Smyrna Beach Area and get in a workout too. If it's your first time on a paddle board, you might be nervous about standing up and getting your balance. But don't worry! You'll pick it up quickly and soon be a pro.
We recommend Paddleboard New Smyrna Beach, which offers rentals, lessons, and tours. As they say on their website, "Everyone can learn to paddle board, we guarantee it!" They've helped people from seven to eighty-five learn how to paddle board, and the next person could be you!
If you're interested in hitting the water yourself, renting paddle boards is the best option. They have rentals for one hour, two hours, four hours, and even full-day rentals. If you're new to the world of paddle boarding and/or the New Smyrna Beach Area, you might prefer a lesson or a tour.
Paddleboard New Smyrna Beach's featured tour right now is the Dolphin Tour, which is a ninety-minute adventure that includes a guide, a paddle board, a paddle, a life vest, and an introductory lesson. You'll take a 2.5-mile tour of the Indian River and get to explore the waterways and maybe even see some dolphins or sea turtles!
Enjoy Getting Outside—On Land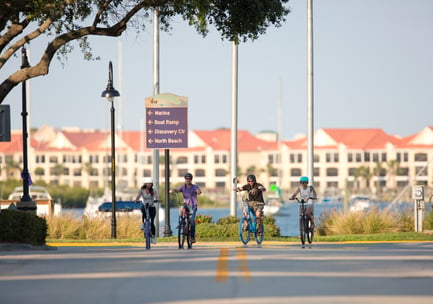 If you like enjoying the water from afar and the idea of paddling with sea turtles and dolphins makes you feel a little scared, you might prefer another outdoor option like renting electric bikes.
We like Pedego Electric Bikes New Smyrna Beach, which offers several different e-bikes you can rent. There are bikes of all sizes, including bikes for those under 5'4" and those over 5'6". There's even a child trailer if you're bringing your kids along. Helmets are also included with every rental.
Electric bike rentals are a great way to explore the beach and nearby bike trails. Plus, since locks are also included with every rental, you don't need to worry if you decide to stop somewhere for lunch or a snack. Your bike will be safely waiting for you when you get back.
Spend Some Time at the Farm or Market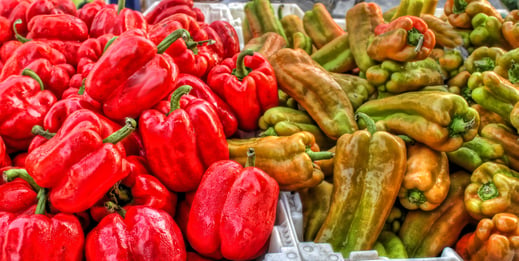 Nothing says fall like visiting a farm or a farmer's market, and you can do that here in the New Smyrna Beach Area too.
If you're here on a Saturday, make some time to visit the New Smyrna Beach Farmers Market, located at 210 Sams Avenue in New Smyrna Beach between City Hall and Old Fort Park.
You'll find farm-fresh fruits and veggies, cheeses, baked goods, crafts, and more every Saturday morning. It's also pet-friendly as long as your furry friend is on a leash.
If you're interested in something that's a bit more off the beaten path, consider visiting Parsley Lane Farm. It's a local non-profit organic farm in the New Smyrna Beach Area that invites both children and adults to visit.
They have a variety of different events, including Goat and Donkey Yoga, Open Farm Day, and Animal Therapy, so there's something for every age.
Visit a Fantastic Festival (or Two)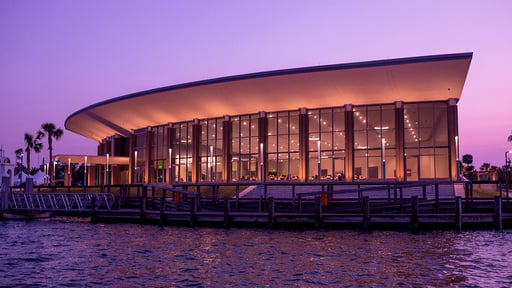 Festivals abound in the New Smyrna Beach area in the fall, so you have several options to choose from.
The 5th Annual Autumn Fest is happening at the Brannon Center on September 10 from 11 a.m. to 4 p.m. It will feature over 60 vendors, including local artisans. The Fall Music Festival will be held on Flagler Avenue from October 19 through October 22. It features a wide variety of traditional and nontraditional music.
New Smyrna Beach's Fall Festival will be held a few weeks later on Saturday, October 28 from 4-9 p.m. at the New Smyrna Beach Sports Complex. It's a great way to enjoy fall in Florida with the whole family! Admission is free and includes a corn maze and inflatables. If you purchase tickets, you'll be able to play carnival games and go on a pumpkin ride. There will also be food trucks and other vendors.
No matter what you decide to do during your fall getaway to the New Smyrna Beach Area, you'll remember it fondly, collecting memories of a lifetime!