Beyond the sun-soaked beaches and charming coastal vibes, the New Smyrna Beach Area offers a delightful shopping experience that captures the essence of this vibrant community. From quaint boutiques to outdoor markets, exploring the local shops here is a journey that unveils all the area's unique treasures. Join us as we dive into the world of local shopping, where you can discover one-of-a-kind finds and support the local creators who make this town truly special.
Shopping on Flagler Avenue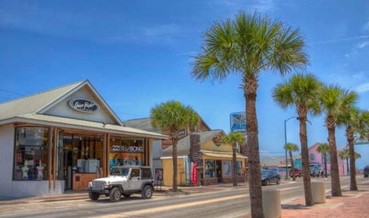 Start your shopping adventure on the iconic Flagler Avenue, a haven for those seeking a mix of beachy boutiques and classic shops. Stroll down the oceanfront street and discover a collection of stores offering everything from fashion and jewelry to beach gifts and souvenirs to commemorate your vacation. Each shop has its own distinct personality, reflecting the creativity and passion of the local shop owners. Look Charmed Boutique offers chic coastal fashion while Boho Collective Co. looks to bohemian fashion trends of the past. Discovered a love for surf culture while in town? Stop by Quiet Flight Surf Shop to gear up for a day on the water.
Canal Street Historic District
Immerse yourself in history as you explore the Canal Street Historic District, a treasure trove of shops that highlight the area's art community and history. With a charming blend of vintage stores, antique shops and art galleries, this district is a paradise for collectors and enthusiasts alike. Find handcrafted jewelry and gifts at Wild Oats and Billy Goats, modern gifts at Posh Pineapple and stunning local art at Florida Galleria. Culinary aficionados will enjoy tasting the creative flavors of olive oils and balsamic vinegars at The Galley before bringing a bottle or two home to enjoy. During your visit, be sure to explore The Hub on Canal and Jane's Art Center for a deeper look into the area's renowned arts scene. The galleries and studios throughout the Historic District and at the Hub on Canal also double as shops, inviting visitors to purchase their favorite works by local artists.
Artisan Festivals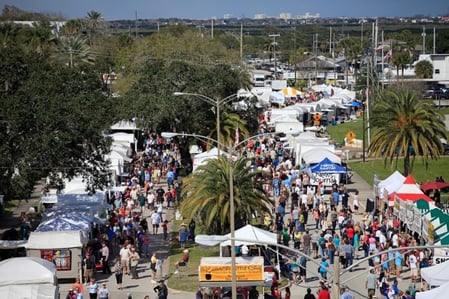 If you're a fan of handmade crafts and artisanal goods, our creative community has you covered. Keep an eye out for local markets that pop up around town, offering a diverse range of products crafted by talented locals. From hand-painted artwork to hand-poured candles, these markets provide a unique opportunity to support the creative minds that call the area home. Early holiday shoppers will be delighted by November's Flamingo Follies Holiday Art Show, while springtime invites thousands to explore handcrafted goods at IMAGES: A Festival of the Arts and the New Smyrna Beach Art Fiesta.
Farmers' Markets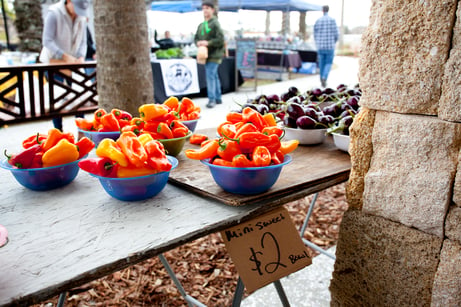 For those who appreciate fresh and locally sourced goods, the area's farmers markets are a must-visit. Held weekly, these markets bring together farmers, growers and vendors who offer a variety of fresh produce, baked goods, handmade crafts, and more. Head to Port Orange's Pavilion Farmers Market and the New Smyrna Beach Farmers' Market on Saturdays, or follow the Farmers Market Trail for the full experience!
Antiquing in Port Orange
Those heading to Port Orange for the Farmers Market will also find an abundance of one-of-a-kind treasures from the past at local vintage stores in the area. Along Ridgewood Avenue, charming shops like Port Orange Thrift and Vintage and Lighthouse Treasures Thrift Store invite visitors to step back in time and explore a trove of unique items.
In the New Smyrna Beach Area, shopping is an opportunity to immerse yourself in the local culture and support small businesses that reflect the heart and soul of this charming community. From the quaint boutiques along Flagler Avenue to the artistic charm of Canal Street, each shopping district offers a unique experience. Whether you're looking for a stylish outfit, a piece of local artwork or a taste of fresh produce, make sure to carve out time for exploring the local shops and markets that make New Smyrna Beach a destination like no other.