Are you egg-cited for Easter? We are too here in New Smyrna Beach, Florida. And to make sure your lunch or dinner plans don't turn into an egg hunt, we've come up with a couple of great restaurant options that will be open and serving on the Easter holiday.
Look on the Sunny Side — It's Easter!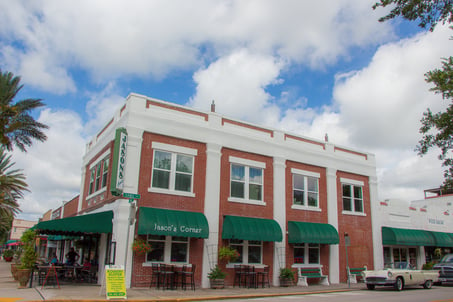 Jason's Corner located near Riverside Park is a tried-and-true brunch favorite in the New Smyrna Beach area. They're known for friendly staff, a great breakfast, and frequent coffee refills—if you like a cup of joe. Be sure to check out the biscuits and gravy, which might even rival Mom's—at least for a restaurant! Another great option is the eggs benedict, which is known for being the best in town.
Another delicious brunch spot is General Public House. It has established itself as one of Central Florida's top farm-to-table restaurants focused on providing exceptional southern cuisine made with local Florida ingredients. They also offer Gluten-free options like the mouthwatering Atlantic Salmon Benedict. Whether you're a visitor or a local, we've got you covered for a delicious Easter brunch!
Your First Visit on Easter Weekend Won't Be Your Last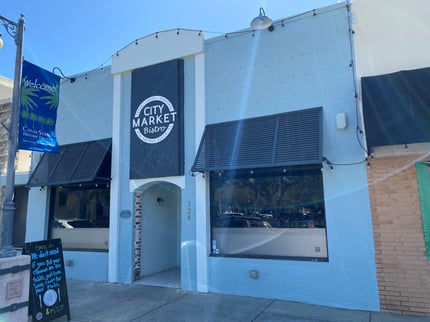 If you really want to pull out all the stops, try visiting City Market Bistro for lunch or dinner. Although they don't require reservations, you might want to call ahead to make sure there's a table for you and your loved ones, especially if you have a big group.
Anything off the menu is a treat. If you like fish, you'll enjoy the seared salmon or the ahi tuna appetizer. They also serve some of the best shrimp and grits along the East Coast. If you prefer turf over surf, the burger and the onion soup are both delicious.
Make sure you save room for dessert! The key lime parfait and crème brûlée are local favorites and make the perfect ending to a delicious meal at this hidden gem in New Smyrna Beach.

Easter Dining on the Water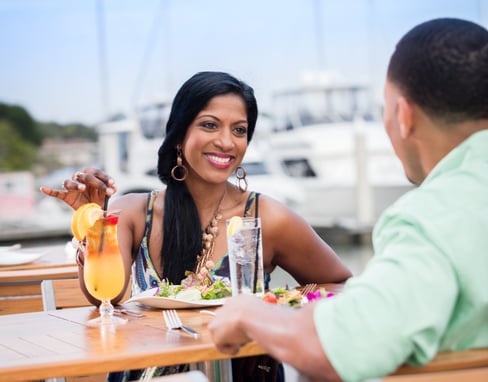 Take your Easter dining to new levels at Outriggers Tiki Bar & Grille. Located right off the river, Outriggers has a wraparound bar and a patio that is harborside. The views of the marina and the area's local birds will make the whole experience even better. You may even catch a boat passing by!
What we love about Outriggers is the insanely fresh food from shrimp to crab legs. There's something for everyone here from mac-and-cheese for the kids to mahi tacos and a fried fish sandwich for mom and dad.
Another option for waterfront dining is the family owned and operated Aunt Catfish on the River. You'll find no pretenses at the southern seafood joint on the river, where all the servers are 'cousins' and treat you like family! They offer a holiday brunch special with spectacular views.
If you want to spend your Easter dining by the water, look no further. From outstanding food to outstanding service to outstanding views, these local-favorite spots are sure to please even the grumpy bunny in your group.