This month, we're celebrating Mom, Grandma, and all the mother figures in your life here at New Smyrna Beach. As Dorothy says in The Golden Girls, "It is not easy being a mother. If it were easy, fathers would do it." And for those fathers and mothers that have to be mom and dad at once, well.. we would say you deserve a vacation. So here is how you can unwind and celebrate in the New Smyrna Beach Area.
Mary McGuirk, a New Smyrna Beach Mom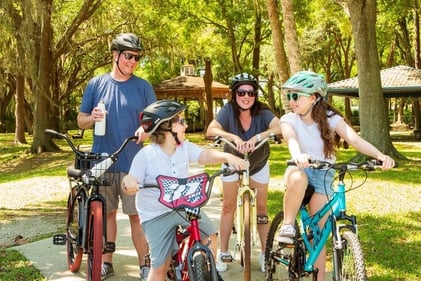 Starting with a glimpse of history, we sure have amazing moms and grandmas here in New Smyrna Beach, but we'd like to highlight just one of them: Mary McGuirk. In 1947, Mary and her son Jim moved to New Smyrna Beach from Chicago, Illinois.

She learned about the Dairy Queen franchise and used savings to pay $8,500 (or about the equivalent to $100,000 today) to open a store on US-1 on the north side of town. Mary wanted visitors traveling down US-1 to see the Dairy Queen when they first arrived at New Smyrna Beach. Along the years, Mary was known for being a "tough cookie" and providing many high school kids their first jobs. When she passed away in 1978, the business was passed down to her son and later to her grandson, Jason.
For over 60 years, the historic New Smyrna Beach Dairy Queen has dished up delicious eats to hungry patrons. With its classic exterior, this particular DQ is truly a relic of days gone by. Retro signage with the image of an ice cream cone, complete with signature curl, beckons to passersby on Dixie Freeway. A cheery blue and yellow awning provides shade at its walk-up counter. On the menu, you'll find traditional favorites like rich, velvety sundaes, chocolate-dipped cones, and shakes, as well as all beef hot dogs. Outdoor seating is available at umbrella-covered tables in a park-like setting.
Ways to Treat Mom This Mother's Day in New Smyrna Beach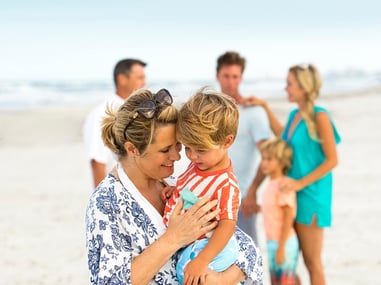 Your mom or mother figure probably hasn't opened a Dairy Queen like Mary McGuirk, but she's likely done a lot for you. Figure out Mom's love language—or a way that she likes to be loved best—and plan something just for her.
Not sure what to do with Mom in the New Smyrna Beach area? Not to worry! We've got you covered with different ideas and locations based on Mom's love language.